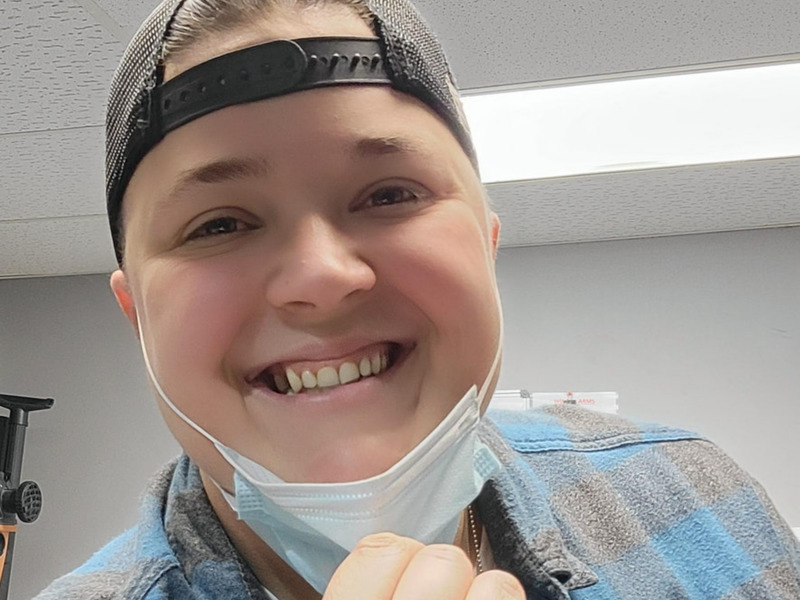 Following in Her Dad's Footsteps, Allie Barnes Is Rocking Her Job in Manufacturing
I was a dreamer when I was a kid. I never wanted to be just one thing or hold one title, I wanted to be everything I possibly could and learn everything about everything.  I also knew that I wanted to make my parents proud.
I got into manufacturing because of my dad. He worked for the same company for more than 35 years. I watched how he moved up within his company and witnessed how he faced the diversity of change. I definitely followed in his footsteps. My first real job was hand sorting bolts at the factory where my dad worked. Within a year, I was running machines. I've always had the mindset that anything you can do I can do, too. I like competing to be the best.
My first job at Greenbridge in the Mentor, Ohio plant was in woven cord. I was there to learn so worked all three shifts and eventually ran all seven lines. I also did a year-long stint at our shipping warehouse making kits and boxing coils. When I came back to the shop, I worked in bonded cord. Then, in early 2020, COVID struck, and we were furloughed. Fortunately, that didn't last long and when I was called back, I was promoted to Quality Control Specialist and that's been my position ever since.
Greenbridge is not just a job to me. Sure, it has its good days and bad days, but every day I'm faced with a different challenge, a new task or opportunity. Being a Quality Control Specialist, I know I'm part of a process that helps the company grow. The paycheck doesn't hurt though either.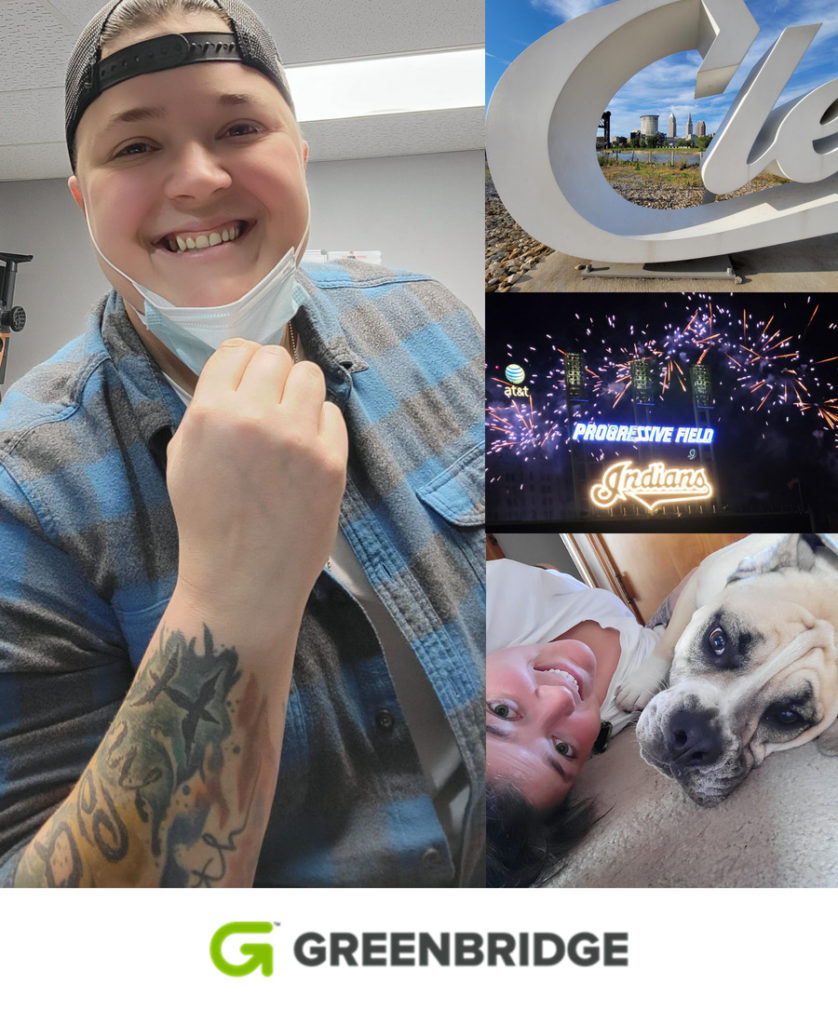 Everyone I've come in contact with at Greenbridge has helped me in some way. Mike Breeden and John Schwab have been my go-to guys since day one. No question was ever a bad question. They've always made sure that I was put into a position to succeed.  My motivation is definitely the team I work with. We've all been through so much the past two years, and we've never given up. The team showed up and did the jobs assigned to us.
My hometown is Cleveland, and it holds a special place in my heart. When I was a little kid, I moved to a small town in West Virginia with my mom and stepdad. I moved back to Cleveland when I was 20.
When I'm not working, I'm hanging out with my friends and family—always a good time! My dogs Leo and Carson are like tiny children with very large personalities, so every day is an adventure with them. Any chance I get to enjoy baseball, I seize the opportunity. I also enjoy photography. Capturing moments in time that will never happen again fascinates me.
Should women go into manufacturing? Absolutely! It's challenging, rewarding, and will push you to see things in ways you may never have seen them before. There is always something to learn!
Greenbridge's Women in Manufacturing Series celebrates team members making a difference for our company, customers and industry. If you are looking for a new career with a growing company that values each team member and provides opportunities for advancement and support, explore our Career page here.