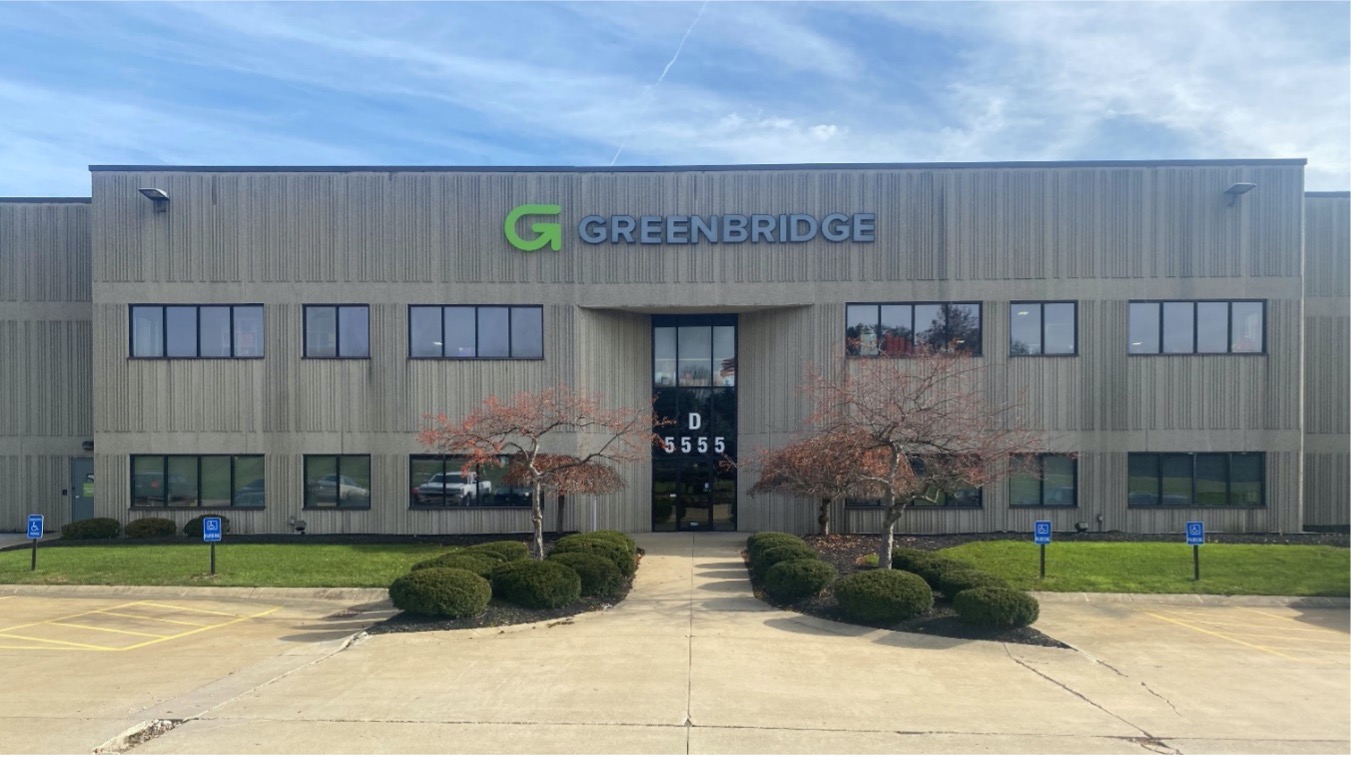 Just in Time for 2022, Our New Facility in Green Is Turning into Something Special
Roger Rohrbaugh says there's something special brewing at Greenbridge's newest facility in Green, Ohio. And it's not just because he's the facility's manager, a role added to his responsibilities when his group, Equipment and Systems, relocated from Mentor, Ohio, to Green in early December.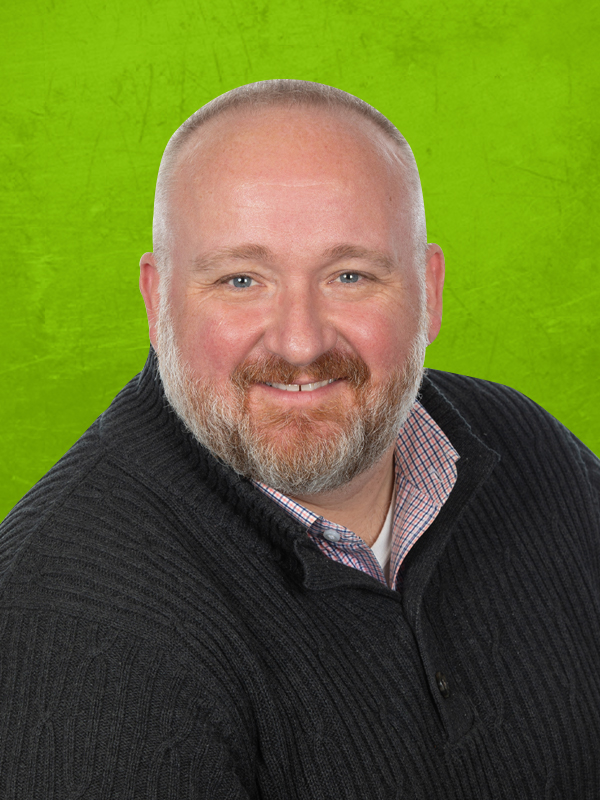 "There's a really positive attitude here. We have a lot of new people in addition to folks who came from Mentor, and people are excited about being part of something new. I've told them, we have an opportunity to make something great. Let's do it," Rohrbaugh says.
That something special is a Center of Excellence for Greenbridge, a leader in load securement that supplies technical expertise plus equipment, tools, plastic cord and strap, plus accessories to any business with products to secure across supply chains. And those products range from bricks and lumber; cans and bottles; corrugate sheets and boxes; hay, produce and proteins; to pallet loads of boxes headed to doorsteps across North America. The new Center of Excellence is intended to elevate load securement to new levels an integrate new market demands such as sustainability, so every customer has complete confidence in whatever they're shipping.
"Green is now home for our tools, equipment and systems groups; service and parts group; and Midwest distribution center," Rohrbaugh explains. "We have space for in-person and virtual meetings and training on our tools and equipment. We invite Greenbridge customers to take advantage of our new resources and resident experts."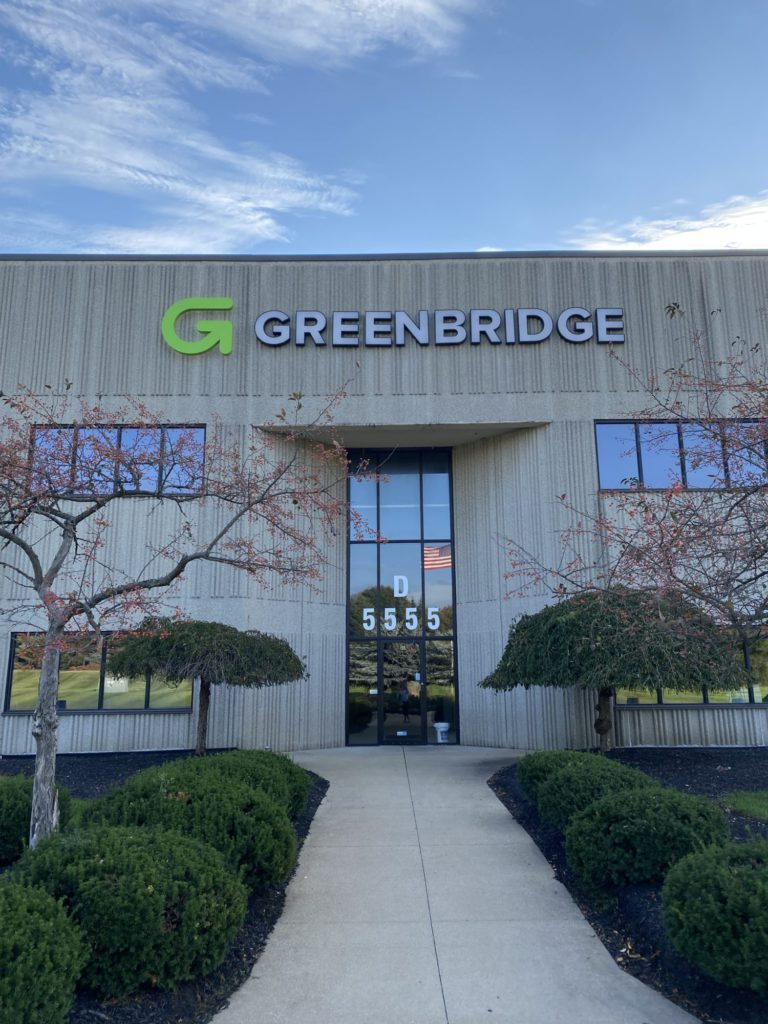 The move to the former GE building in Green started earlier this fall. The building is expansive—155,000 square feet—and easily accommodates multiple business units and future expansion plans. Greenbridge's Brand Team has been quick to upfit the building in the company's green and blue colors and place the company's logo front and center. "We want our team to be proud of their workplace and also for customers to be immersed in the Greenbridge experience, when they visit," says Greenbridge Brand Specialist Melanie Wolf.
And while the company is still unpacking boxes and configuring some spaces, Green delivers major advantages to customers:
Geographically optimized location. Located at 5555 Massillon Road in Green, the facility is just off I-77 and adjacent to the Canton/Akron Airport. The central location optimizes our capabilities to serve customers in these regions.

Larger facility = more inventory. With more space, Greenbridge can stock a larger inventory of tools, equipment, parts, strap, and other consumables. Less wait = happier customers.

Enhanced shipping and receiving. With products under the same roof as distribution, order fulfillment is faster and easier.

Centralized technical expertise. Greenbridge's service technicians for tools, equipment, and systems are all housed at Green so customers can easily tap into our technical expertise for pre-purchase discussions, installations and testing, equipment maintenance, tool repairs, and training on our tools, equipment and systems.

More room for in-person and virtual customer meetings and training. Greenbridge is all about collaborations with customers. Now our tools, equipment, systems, service and parts experts are even more accessible to customers.
No one is more excited about Green than Rohrbaugh. "I've been with Greenbridge for six-and-a-half years and moving to this facility is like a new adventure. It really sets Greenbridge up nicely for 2022 and beyond."
Greenbridge is a premier provider of integrated load securement solutions. To learn more, visit our website.