Never Say Never: How Hadley Hoard Became a Top Salesperson in Manufacturing
Growing up in Plymouth, Michigan, I wanted to be a fashion designer. I made sketches of clothes all the time. Then I took a sewing class in high school and knew right away that fashion was not my future.
I didn't set out to be in manufacturing. When I was looking at colleges, a teacher in high school suggested Michigan State University's School of Packaging. At first, I was like "Absolutely no way. Packaging?" However, my older sister had friends in that program and bragged about their cool internships at Nike and L'Oréal, so I gave the major a second look. I took a couple of classes and ended up loving it. Got my degree four years later.
When I first started my career, I said I'd never go into sales. I can be shy and being in a man-dominated field was very intimidating. The woman sales manager at the corrugated box plant I was working at pushed me to try it. With my background in customer service and design, she was convinced that I would succeed. I followed her advice and switched to the sales team. That year, I sold the most of any other new salesman the company ever had.
My first job at Greenbridge was a regional sales manager for the Midwest. With my knowledge and background in the corrugate industry, I became the national sales manager for the corrugate and print division in April 2021. I love going to customers' manufacturing facilities and touring their plants. It's like the show How it's Made every day. Watching the equipment run and meeting new people is exciting.  
I must give credit to my VP of Direct Sales at Greenbridge, Greg Standridge. When I started here, he really took a chance on me. He's the one who pushed for me to take over the corrugate and print division as national account manager. His confidence in my abilities gave me confidence that I could do this job. I thought he was crazy at first, but with his help and mentorship, we have been able to accomplish some great things. I look forward to seeing what we accomplish next year.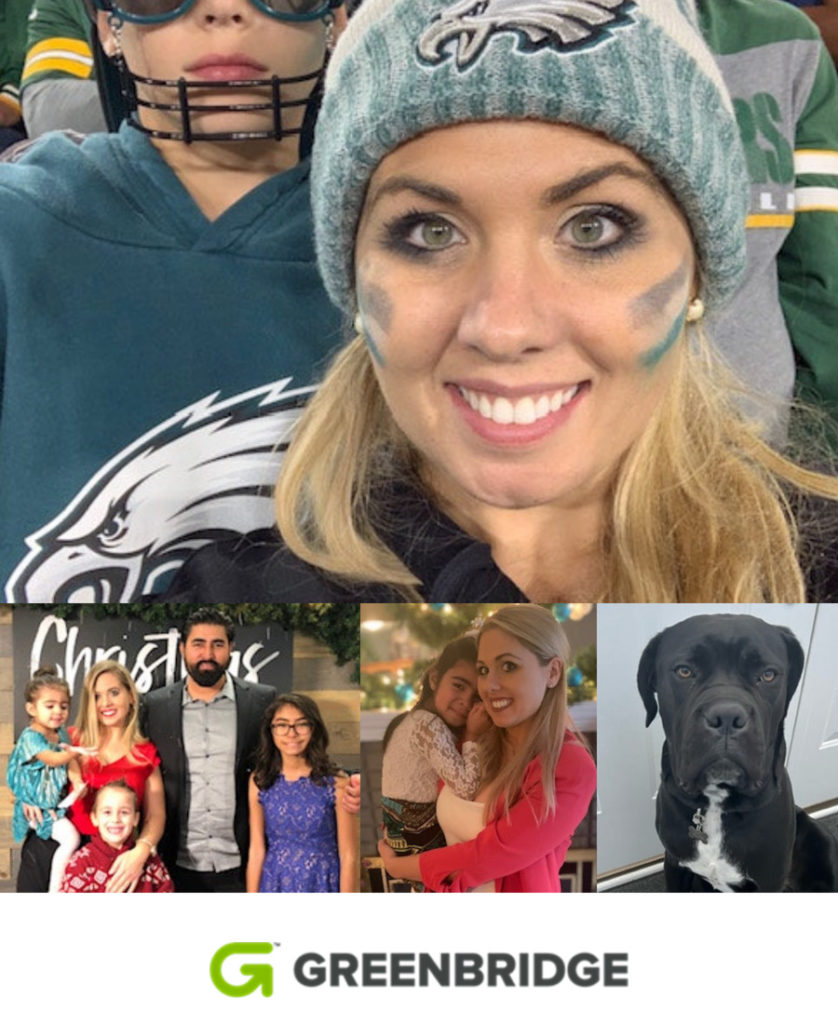 When I'm not working, I'm running around with my three kids. If we're not doing baseball, it's basketball, volleyball, dance, or swimming. We also have an eight-month-old Cane Corso named Guapo that I'm constantly chasing—mostly to prevent him from destroying everything in his path.
I would recommend other women go into manufacturing. Women bring so much to the table. Not only do we bring a new perspective to this industry, but we also have a certain type of patience and empathy that helps create a positive environment for our customers and our peers to succeed.
Greenbridge's Women in Manufacturing Series celebrates team members making a difference for our company, customers and industry. If you are looking for a new career with a growing company that values each team member and provides opportunities for advancement and support, explore our Career page here.