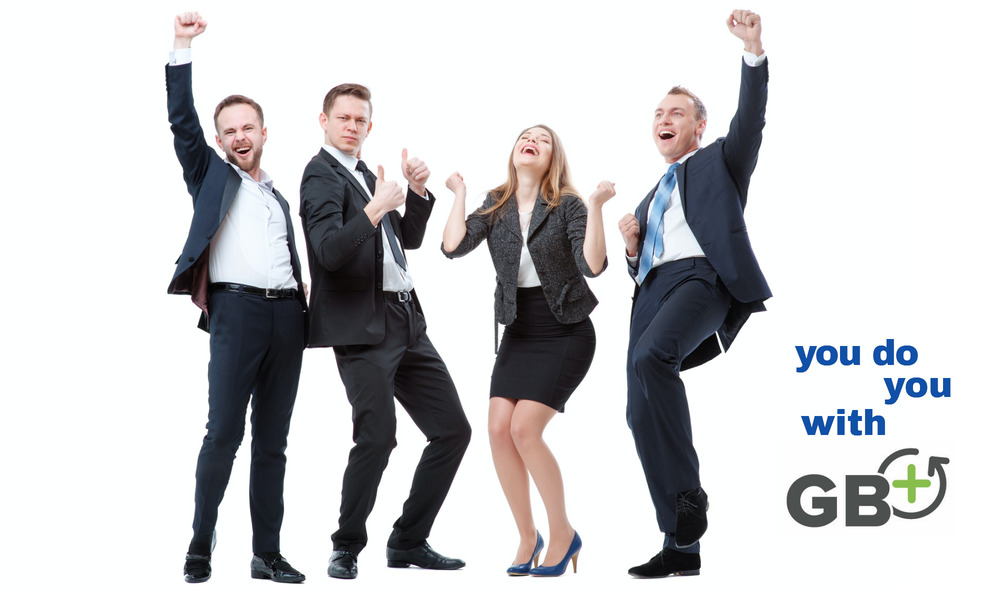 Planning Capital Expenditures for 2022? Here's Why You Should Look at GB+ First
In 2021, Greenbridge created a new program that gives customers access to the latest strapping equipment and load securement systems with minimal capital outlay. It's called GB+ and it's going to make CapX planning for 2022 a whole lot easier. We caught up with Greg Standridge, Greenbridge's vice president of global sales-direct, to fill us in on the details.
GB: Greenbridge has just launched a new program, GB+, that's unlike anything we've ever done in the company's 47-year history. What's going on?
GS: 2021 was a year of disruption – I don't care where you look. The COVID pandemic and what it's done to supply chains and consumer buying behavior is crazy. Fuel prices are up. Commodity prices are up. And if you want to hire someone, tell me where you're finding them because we want to know. Companies need a break in 2022.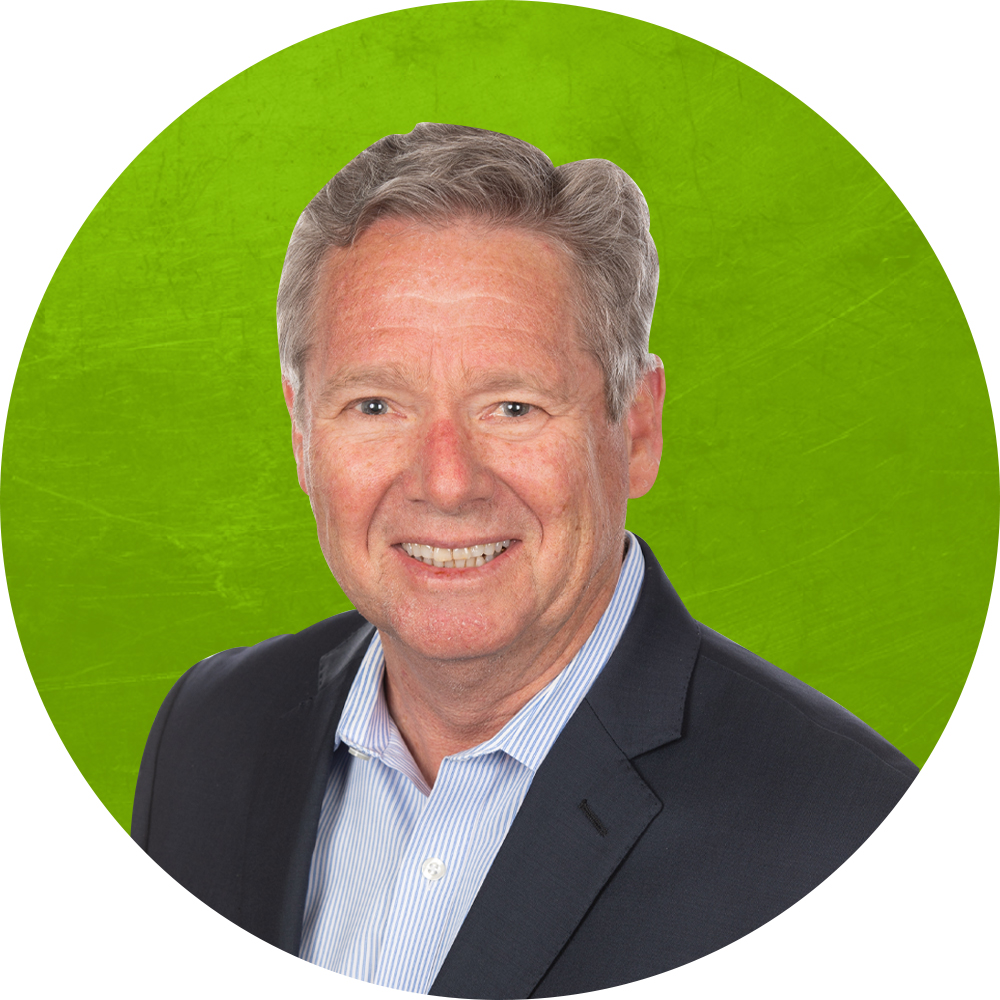 There are definite bright spots. There's a lot of pent-up demand, and people and companies are still spending money. But everyone's being careful and looking for less chaos and more certainty.
GB: So GB+, this new program, is designed to create certainty for manufacturers, distribution centers, building supplies producers, hay farmers – literally any industry with a pallet, box or other type of load secure. Correct?
GS: Absolutely. We call it GB+ and it gives customers – or members, if you will – exclusive access to strapping equipment, load securement systems and tools. We take away a lot of things businesses worry about like capital expenditures plus buying and maintaining equipment. We manage all of it so GB+ members can focus on what drives business growth – sales, marketing, operations, R&D, and of course, finance.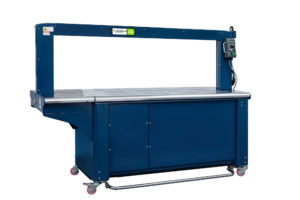 GB: The core of GB+ is strapping equipment and load securing systems, right? The "big" stuff."
GS: The primary focus of GB+ is that members can lease our industry-leading strapping equipment and systems instead of making a capital expenditure. This is a game-changer for many companies. Here's why:
You get the latest, fastest, and most efficient strapping equipment and systems on the market today; equipment you need to secure and fulfill orders.
You don't have to tie-up capital you might want to spend elsewhere.
Getting approvals to lease equipment is likely going to be a whole lot easier than getting approval for a capital expenditure.
Plus, we make everything else associated with strapping equipment and systems easier, too.
GB: What kind of feedback are you getting from customers so far?
GS: People get it and they like what they're hearing. The feedback is extremely positive as people see it as a way to get the equipment they need without a big capital out lay. And that certainly changes things for companies in 2022, and especially those adjusting to new supply chain dynamics.
GB: Any customers yet?
GS: Yes. And there are a lot of conversations going on with current customers and new ones.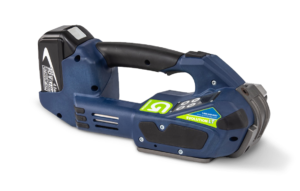 GB: You mentioned that GB+ includes more than strapping equipment and load securement systems.
GS: Yes! GB+ also includes our portfolio of strapping tools, including the new Evolution LT, the industry's first fully automatic, lever-free strapping tool with Bluetooth integration. The other component of GB+ is consumables like strap, cord, cornerboard, and other accessories. We have the broadest portfolio of strap and cord in the industry. Our technical sales reps are always available to help GB+ customers choose the right strap or cord for the application. The goal is to secure loads in the most efficient, economical way possible.
GB: Another thing driving companies absolutely crazy these days is the inability to get parts for equipment. What happens if a customer leases an arch machine for example and needs a new strapping head?
GS: Glad you brought that up because this is a huge benefit of GB+. We provide GB+ members with replacement parts such as strapping heads so you have inventory on hand and in your facility should something wear out or break. This way, downtime is minimized as you're not having to order and then wait on a part. We do ask that you ship the broken part back to the Greenbridge Technical Service Team. We'll fix the part and ship back to you. We rebuild subsystems like strapping heads all the time, and they perform like new.
I also want to stress, if you have ordered parts recently, you know this is a big deal. Lead times on parts are increasing everyday due to supply chain delays. GB+ members don't wait. We get you what you need.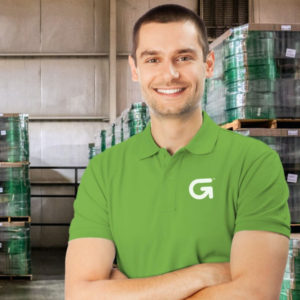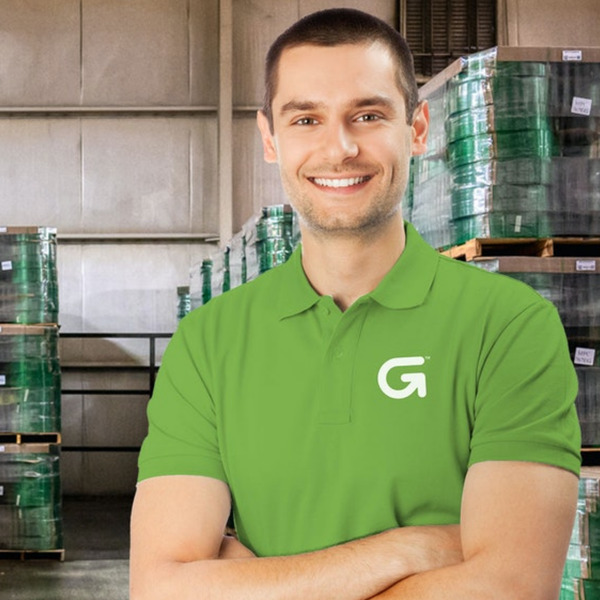 GB: What if the equipment itself has an issue? Who's responsible for repairs and what's the wait time?
GS: Another benefit of leasing equipment through GB+ is that we're responsible for maintaining and servicing the equipment for you – so that's another thing off your plate that lets you do you. As soon as the equipment is delivered to your operation, it's placed in Greenbridge's preventive maintenance program, and we service it on a regular basis. Our technicians do a thorough job making sure everything's running right and troubleshooting/preventing potential issues.
GB: Anything else people should know about GB+?
GS: Greenbridge is making a big push around sustainability. I mean, it's such a big deal we renamed the company Greenbridge (formerly Polychem) this year to show the world just how important sustainability, recycling, and closing the loop is. We've also started some cool programs to help customers amp up their recycling and reuse practices while reducing dependence on landfills. We certainly invite GB+ members to get involved. It can save a tremendous amount of money, and it's the right thing to do.
GB: If people want to know more about GB+, what should they do?
GS: Contact us here. We know companies are looking for breaks on capital expenditures such as load securement equipment in 2022. GB+ really creates an opportunity to enhance your business and preserve or redirect capital.