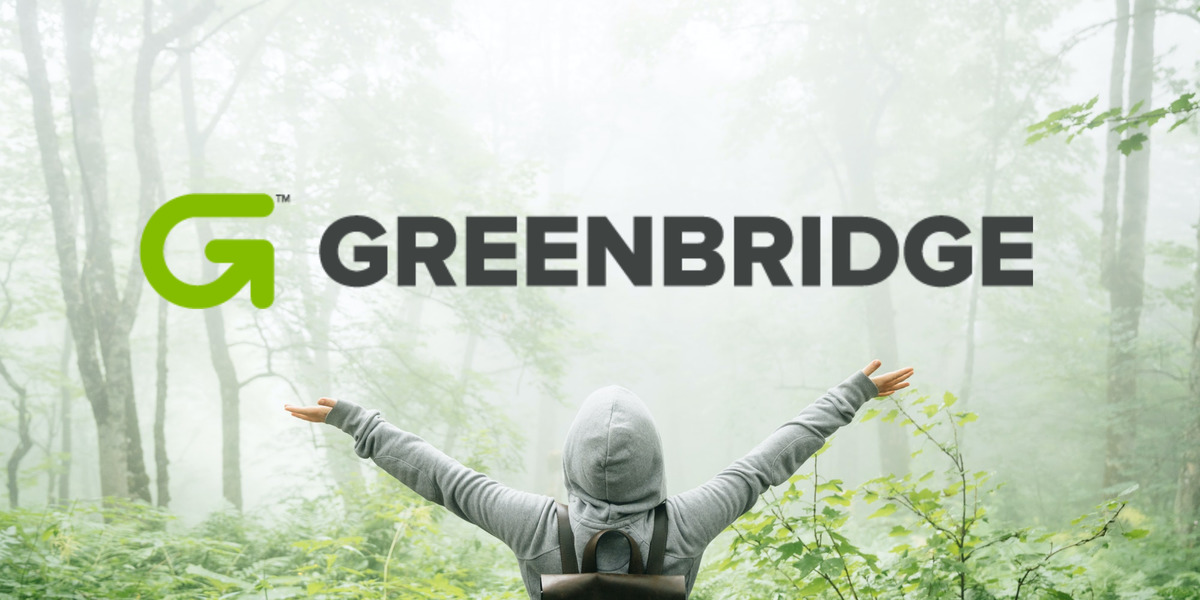 Every Day Is Earth Day! Polychem Is Now Greenbridge
Polychem chose Earth Day, April 22, 2021, to unveil its new name, new brand and business strategy. The company, best known for its end-of-line packaging solutions, is now Greenbridge, a name that speaks to both its portfolio of products and services, many of which are made of 100 percent recycled material or involve recycling, and its new strategy to help major companies meet circular economy goals, reduce reliance on landfills and address Environmental and Social Governance (ESG) goals.
The new Greenbridge brand also is reflective of the company's "can do" problem-solving attitude across its team, from the frontlines of its manufacturing operations to its sales team across North America to the company's leadership. The company's Evergreen Plastics Division has been rebranded as Evergreen, reflecting Greenbridge's commitment to "growing green" internally and with customers, and will soon embark on a major expansion of its rPET manufacturing capacity.
Greenbridge CEO Omar Abuaita says America's renewed emphasis on the environment has struck a chord with consumers who want more accountability from the companies they support. Recognizing an opportunity to bridge the gap from current operations to a true circular economy model inspired the organization to lean into its strengths in recycling, reuse, and sustainable business practices to bring comprehensive sustainability solutions to customers in packaging, consumer and industrial products. Driving awareness required a rebrand of the company.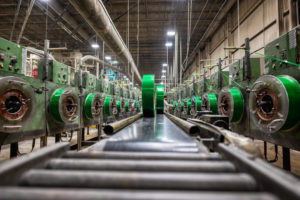 "Greenbridge has manufactured strapping and cord products since 1974. Here are some little known facts about our company. We recycle more than one billion PET (polyethylene terephthalate) bottles a year and we produce 40 million pounds of rPET (recycled polyethylene terephthalate) used to create new bottles and containers for food, beverage, health and beauty, and other products. We also reclaim and recycle hundreds of tons of waste each year that would have gone into landfills, or even worse, into oceans," Abuaita explains.
"Now, as Greenbridge, we're bringing nearly 50 years of experience in recycling and sustainability to major companies that recognize the need for real change in their operations to meet circular economy and ESG goals and expectations. We can and are currently helping brands achieve measurable results," he adds.
Greenbridge's sustainability solutions begin with a thorough audit of a customer's manufacturing operations to identify opportunities to reduce waste, incorporate more recycled content in their products, reuse certain products, and refurbish equipment. Greenbridge will also implement the customer's sustainability program, including collecting recyclable materials to reduce dependence upon landfills and associated costs. Each customer engagement includes specific goals and metrics that can support corporate ESG initiatives.
As Greenbridge, the company will continue to supply the North American market with a fully integrated portfolio of end-of-line packaging products including polyester, polypropylene and steel strap and cord; tools, equipment and systems; equipment repairs and services; recycled polyethylene terephthalate (rPET); and recycling programs.